FAQ: How to rent an apartment/house in China?

1. Are rental prices negotiable?
Negotiating a rental price depends on many factors, including how urgent it is for the landlord to lease the apartment, the number of other potential tenants and specific requirements you may have for the property.
2. What upfront costs are there when signing a lease?
Typically, a landlord asks for a deposit equal to one or two months of rent, plus the first month's rent, when signing a lease.
Your deposit is returned to you when the lease expires, assuming you return the property in good condition and have paid any additional expenses.
3. What penalties are there if I break my lease early?
Penalties depend on the landlord, but can include loss of one or two month's rental (your deposit). Negotiating terms with the landlord can be beneficial, especially if you can find a new tenant to take over the broken lease.
4. What am I entitled to if the landlord breaks the lease early?
In this situation, the landlord will return your deposit. You may also be entitled to claim additional compensation based on the original lease.
5. Can I get a lease for less than 12 months?
Most landlords do not accept lease terms for less than 12 months due to a number of factors. Serviced apartments and hotels are one option for shorter-termed leases.

6. Can I include a break or extension clause in my lease?
While most landlords would be reluctant to accept early break clauses, negotiation of terms is always possible.

7. Is it cheaper to lease an unfurnished, versus furnished, apartment?
Unfurnished developer properties cost between 1% and 10% less than furnished properties.

If the property belongs to an individual landlord, and they have not yet furnished it, lower rates can usually be negotiated.

For individual landlords with already furnished properties, it is sometimes quite difficult to remove furniture from the apartments.
8. What do furnished apartments include?
Furnishings vary depending on the cost of the unit and the landlord's tastes. Most include: Oven , ADSL , Water Heater , Refrigerator , Radiator , Central A/C , Open Kitchen , Flat Screen TV , Washing Machine with Dryer

In China, it is uncommon to find ovens and washing machines that use hot water. Again, negotiating new furnishings is always a possibility.

9. Are there restrictions on where foreigners can live in China?
Most foreign residents, with the exception of diplomats, can live anywhere in China without restriction.

10. What is typically included in the price of rent?
Rental prices typically include general maintenance costs. For serviced apartments or large developments, negotiating utilities, housekeeping, driver service and health club memberships are a possibility. These will influence the final rental price.

11. Can I lease without a residence permit?
Regardless of visa type, foreign residents can lease and/or buy property in Shanghai.

12. What about my pets?
Household animals are more than welcome in China. In addition, dog owners need a government-issued dog license.

13. What legal options do I have against my landlord?
It is highly recommended that disputes are handled out of court, between the landlord and tenant directly.

source: http://jasonproperty.com
If you live in Shanghai and wanna rent an apartment, welcome to contact our partner: Jason Property, http://jasonproperty.com. If you wanna live in Nanjing/Suzhou/Xuzhou of Jiangsu Province and need rent a room/house/apartment/office the cities above, welcome to contact IJOBINCHINA. we offer the service as follows:

Customized Property Proposals
Home Search
Lease & Contract Negotiation
Ongoing Support Services
Departure Services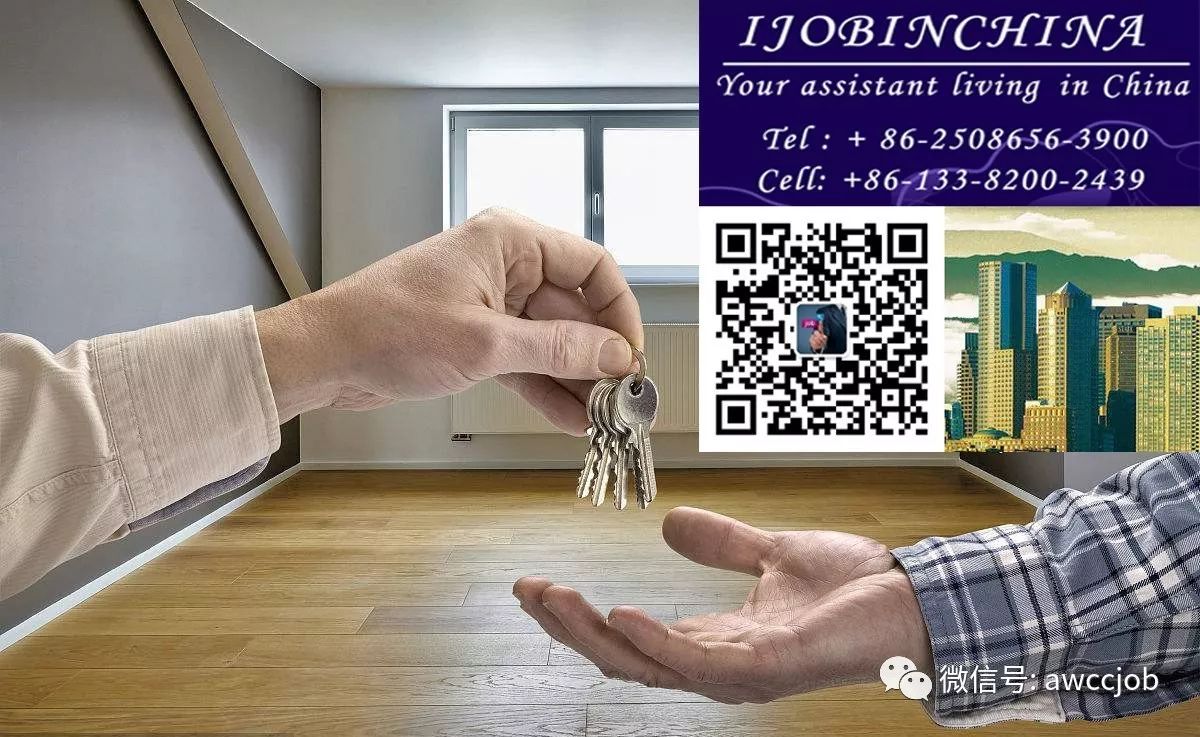 Click "Read more" to tell us what your dream house look like!
Click " write a comment" below to let us hear your voice